Brown's Budget wishlist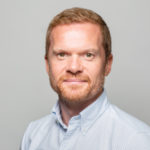 Posted by
Martin Brown
October 2018
The Chancellor's Budget. On a Monday? The Chancellor knows how to get the week off to a cheery start, doesn't he?
So, what would I like to see? Well, there are several things that need fixing individually. But the overarching wish on my list is this.
Consistency.
Consistency in the Government's approach to fleets, fleet drivers and fleet vehicles.
I want the Government to think about what it says, the actions it takes, and make them consistent. Joined up. Logical.
Let's just take the Plug-in Car Grant as one example:
With the focus firmly on encouraging ultra low emission cars and zero emission vehicles, so strongly argued in the Government's Road to Zero Strategy document, why suddenly cut the Grant? And, perhaps more strangely, completely remove the grant for Plug-in Hybrid Electric Vehicles (PHEVs).
After all, it was only in July that The Road to Zero strategy stated – under the sub-heading 'We will drive uptake of the cleanest new vehicles by' – that the Government would be "Continuing to offer grants for plug-in cars, vans, taxis and motorcycles until at least 2020. The plug-in car and van grants will be maintained at the current rates until at least October 2018. Consumer incentives in some form will continue to play a role beyond 2020."
See what I mean about consistency?
And then there's the treatment of electric cars under the current benefit-in-kind rules. Were, for example, a fleet driver to take an electric car (with reduced Plug-in Car Grant) then the driver would be faced with company car taxation of 16% in 2019/20 before dropping to 2% in 2020/21.
Again, it makes no logical sense. There's a real disconnect there between stated intention and taxation policy. It needs fixing.
A simple way to do this would be to bring forward the 2020/21 tax changes that encourage ultra low emission vehicles.
Want a further example of this disjointed thinking (now you've got me going)?
Diesel.
Fingered by the Government as the source of virtually all evil last year, penalised with a 4% benefit in kind surcharge, and then carefully welcomed back into the fold in the Road to Zero document: "Cleaner diesel cars and vans can play an important part in reducing CO2 emissions from road transport during the transition to zero emission vehicles whilst meeting ever more stringent air quality standards."
So why not encourage cleaner diesels with less punitive benefit in kind taxation?
Chris Grayling, Secretary of State for Transport, said in the foreword to The Road to Zero strategy that it "sets out a clear path for Britain to be a world leader in the zero emission revolution – ensuring that the UK has cleaner air, a better environment and a stronger economy."
All I ask Mr Hammond, is that you provide us with the consistency of policy to travel down that path to zero emissions.
---
You also might like…
If you liked this article then check out our posts about similar topics
Ready to make the management of your fleet more efficient?
Request a call back
---