The Bolt Beaters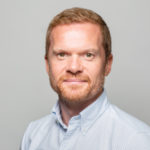 Posted by
Martin Brown
August 2012
So London 2012 is over and the games have been declared a triumph. Whilst the closing ceremony was never going to be as spectacular as Danny Boyle's acclaimed opener, it was a fitting end.
In his closing speech Lord Coe said: "When our time came – Britain, we did it right."
And who am I to argue?
But for all the pageantry of the ceremonies the real Olympic spectacle was the men's 100m finals.
We might all have been sitting there on our couches, beer in hand rather than clad in figure hugging running suits, but the testosterone pumped-up track stars getting ready for the London 2012 Olympic blue ribbon event was real theatre.
And this time the fireworks weren't in the sky – they were on the track.
Usain Bolt – what a star. Once into his stride, the Jamaican ripped up the track leaving scorch marks where his spiked shoes had chewed up the surface. He left the competition trailing in his wake and would go on to do it again in the 200m and the 4x100m relay.
What Olympic car champions could we muster to beat the great sprinter?
And they say lightning doesn't strike twice. Let alone thrice.
However, in that rather perverse sort of way I have, I started wondering what Olympic car champions we could muster to beat the great sprinter.
Now it would be far too easy to nominate sports cars and supercars with sub-5 second 0-62mph times, but that's far too easy.
Our Olympic sprint champions also have genuine fleet appeal too. That meant they not only had to be quicker than Usain's winning time of 9.63 seconds over the 0–62mph sprint, they also needed to have CO2 emissions below next year's 130g/km leasing tax break.
So after a bit of crunching on the CO2 calculator and spec charts, here are my five sprint gold medallists:
Mercedes-Benz A-Class A180 BlueEfficiency £20,125
0-62mph: 9.2 seconds – CO2 emissions: 128g/km – Economy: 60.1mpg
The new baby Merc. So much better than the A-Class it replaces, the new hatch has plenty of class, plenty of company car appeal, as well as being the new boy on the block. A future star.

Nissan Qashqai 1.6 dCi Tekna 4×2 stop/start £24,495
0-62mph: 9.5 seconds – CO2 emissions: 119g/km – Economy: 62.8mpg
A number plate ahead of Usain on the line, Nissan's ultra-popular SUV proves it's no lumbering off-roader, but a capable and tax-friendly company car. With a bit of SUV attitude thrown in.
Vauxhall Ampera 1.4 V6 Earth E-REV auto £34,995
0-62mph: 8.7 seconds – CO2 emissions: 27g/km – Economy: 235mpg
Pushing Usain with the most advanced technical kit here is Vauxhall's tax-lowering range extender. In real life driving you won't do over 200mpg, and the Ampera is expensive, but range extenders are definitely part of the future company car landscape. Except the Ampera is here right now.
Volvo V40 2.0 D3 150hp SE start/stop £22,595
0-62mph: 9.1 seconds – CO2 emissions: 114g/km – Economy: 65.7mpg
Making sure that the Mercedes isn't the only new-boy on the street corner is the all-new V40 hatchback from Volvo. With a range of super-efficient diesel engines, and impeccable build quality, the Volvo has it all to be a company car champion.

Volkswagen Golf 2.0 TDI Match BlueMotion 140PS £21,655
0-62mph: 9.3 seconds – CO2 emissions: 114g/km – Economy: 65.7mpg
You couldn't have a company car match off without the Golf, now, could you? The VW has all the slippery CO2 cheating aerodynamics you could want without compromising the ride, quality or drivability of the classic hatchback. An old stager, but still mixing it with the new boys.
---
You also might like…
If you liked this article then check out our posts about similar topics
Ready to make the management of your fleet more efficient?
Request a call back
---