Black cab driver goes green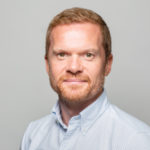 Posted by
Martin Brown
January 2018

You really know the world is changing when one of London's black cab drivers swaps out of his iconic diesel cab into an all-new green cab.
David Harris is the green convert, collecting the keys to the first LEVC (London EV Company) TX electric taxi to hit London's streets.
The TX is a range extender – rather like the BMW i3 REX – so it has an electric battery that drives the vehicle all the time, with a small petrol engine acting as a generator for the battery. It gives the TX an urban all-electric range of 80 miles, and a total range of around 400 miles.
I'm thrilled to see this change happening. London's streets really do need cleaner vehicles. And not just London, but all major urban areas need to encourage this sort of green technology.
Covering the whole of London and generally starting his shifts at midnight, David calculates that with his new TX he will save £500-£600 a month by switching over from his current diesel cab, a combination of fuel savings, servicing and overall running costs.
But while this demonstrates some of the advantages of going green you do need to consider the overall picture of usage before embarking on a green journey.
If you are a fleet and thinking of going green, it goes far beyond just leasing a range extender car or a plug-in hybrid electric vehicle.
You need to consider usage patterns, charging availability, and so on. A PHEV will deliver none of its benefits in terms of fuel savings and zero emission capabilities if it cannot be charged up regularly.
A PHEV or an electric vehicle cannot replace the mile-munching capabilities of a diesel if your drivers are covering some 1000 + miles a month.

David Harris is a keen green advocate but he has some challenges to overcome in order to charge up his electric TX taxi.
He can't charge his TX at home, as he doesn't have off-street parking. So he will be incorporating a top-up charge into his daily visit to Heathrow, as the airport features a number of dedicated rapid chargers for electric taxis.
And that's what I mean – infrastructure is key to any green move.
We're keen to help any business go green. We can talk you through the issues you may face as well as the benefits of going green will bring to your business. But if it's not right for your fleet, or not practical, we'll also tell you that too.
But come and talk to us first. There are always solutions to going green – as David has found with charging his TX.
I just hope I get a chance to hail a ride in it the next time I'm in London. And to congratulate him on his choice.
---
You also might like…
If you liked this article then check out our posts about similar topics
Ready to make the management of your fleet more efficient?
Request a call back
---