Automated valet parking: let the car do the hard work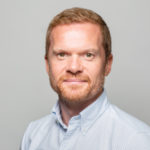 Posted by
Martin Brown
August 2019
What are your thoughts on valet parking?
Me? I'm all for it.
I used to make it a point of honour not to let a parking spot defeat me. But now I can take it or leave it. In fact, more often I leave it…
You might have tried valet parking, for example at an airport. Rather than the long-term option, simply arrive at the airport, drop your car off and have it delivered back to you on your return. It's more expensive, certainly, but it's definitely a more relaxing way to start a holiday; and takes the edge off returning home, too.
So imagine if every day was like that. Imagine the moment when you come home from work, tired and hungry, someone could do the parking for you. Like your car. Wouldn't that be good? Well, start looking forward to it. Because future fleet cars will be enabled to do it themselves.
Bosch and Daimler have been working together on automated parking, and have just received approval from the relevant authorities in Baden-Württemberg for their automated parking system in the Mercedes-Benz Museum parking garage in Stuttgart.
The two companies have been working on  automated parking for some time – including deciding which ambient lighting (blue by the way) was suitable to indicate autonomous driving – but this is the first time fully automated driverless parking has been officially sanctioned for everyday use.
Using a smartphone app, a visitor to the museum leaves the vehicle in the garage's drop-off valet area. Once the parking garage's intelligent system has identified the vehicle, the car then does its stuff using sophisticated sensors and other electronic wizardry to park itself. And when you want it back – why, it arrives at your command.
How good is that?
There are several reasons why I like the idea of this – beyond just the ease and relaxation of not having to find a parking space yourself. Although that's fairly high on the list.
Automated parking is much more efficient. You can fit more cars into the space available because you don't have to open doors to get in and out of a car.
It's also safer – no chance of accidentally hitting another car, or worse, a pedestrian. And, this is the real thing, no chance of getting those irritating door pings in your paintwork when another driver parks next to you – with all those other spaces available – and then clumsily opens their door bang! it into your paintwork.
That! That, that …. that really, really winds me up!
So automated parking would also have a beneficial effect on my blood pressure.
For fleets, too, there are plenty of advantages.
Much low speed damage is often caused by parking mishaps; and those paintwork parking pings may also need attending to before the car is returned at the end of a car lease. So there is good reason to believe that, while there will be a cost for the technology, fleets should see a return on reduced accident damage claims.
So, while I can still s-q-u-e-e-z-e my car into that tight spot, I'd rather not. Indeed, many modern cars have parking assist features that do just that for you.
But I'd rather let the car do the hard work. By itself. Roll on valet parking.
---
You also might like…
If you liked this article then check out our posts about similar topics
Ready to make the management of your fleet more efficient?
Request a call back
---