All I want for Christmas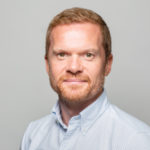 Posted by
Martin Brown
December 2014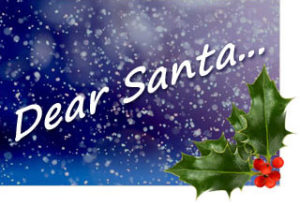 Dear Santa,
We've all been good boys and girls here at Fleet Alliance.
Just so you know, we've managed to reduce the environmental impact of our clients by lowering the CO2 output of their fleets by over 2 billion grammes. After all, we wouldn't want to see Santa's Winter Wonderland Grotto beginning to melt…
We've been following your lead, too, Father Christmas. We love giving, so we've collected food, toys and over £500 in food vouchers for the the Greater Maryhill Foodbank to distribute to struggling families over Christmas.
Best of all they get to distribute the food and gifts in a lovely new Citroen Berlingo van, which we provided to them for free. It's not quite as fancy as a reindeer-drawn sleigh, but as vans go, it's prefect for the job!
And we've done lots of other charitable acts this year. We've raised over £57,000 – taking our fundraising total to £180,000 – and supported many other company charities, including Maggie's Cancer Caring Centres.
So we have been good Santa… Very, very good.
Perhaps, then, I could I suggest these ideas for our Christmas stocking?
INFINITI CONCEPT Vision Gran Turismo
OK, so this is a bit of a dream Santa, but we'd like a real-life version of this virtual racer from the PlayStation 3 videogame Gran Turismo 6. It's a virtual concept car which you can test drive on world famous tracks all over the globe. It must be the best supercar you can drive – no emissions whatsoever – and no damage if you drive it into the barriers at the virtual Nurburgring!
A new pair of running shoes
Pretty please, Santa! We wouldn't mind a pair of  Asics Gel-Nimbus 16 or a pair of Nike Air Max 2015 iD, because we need to limber up for the next Great Scottish Run 10k to raise even more money for Maggie's Centres. We might not be as swift as Dasher, Dancer, Prancer and Vixen, but we can rustle up money for charity pretty quickly!
Porsche 918 Spyder
This one could be a bit tricky! The superfast, supergreen, supercar is now sold out. But we would oh-so-like-one because it's not your ordinary fume-belching supercar. The 918 Spyder is a plug-in hybrid with a difference: It can reach a top speed of 214 mph, sprint from 0 to 60 mph in 2.5 seconds, and yet at 72 g/km produces so little CO2 that it is exempt from the London Congestion Charge. And qualifies for 100% first year allowances – so it would help our cashflow too, Santa!
A new bike
Maggie's Monster Bike and Hike, which we support by providing the transport facilities, is sadly not taking place in 2015. But Maggie's is planning a greater and more varied range of events – some still involve some cycling – like the QF Geneva to Paris Bike Ride and Ride the North Inverness to Stonehaven. So how about a Boardman Road Team Carbon, or maybe the disc-braked Whyte Dorset? All wonderfully carbon neutral of course!
Chocolate
We're quite partial to chocolate here at Fleet Alliance towers. The chocolate fountains we setup in the office for Notional Chocolate Week was one such example of our dedication to all things cocoa-based. So a year's worth chocolate would be very welcome and should provide the perfect accompaniment to the office cuppa! And of course, as it's Christmas, a tin of Quality Street wouldn't go amiss!
That's the end of our modest list Santa. We can't wait for Christmas Eve to see what you'll bring!
Yours in anticipation, Martin and the rest of the Fleet Alliance gang.
Well that's it for another year! Many thanks for reading my thoughts throughout 2014. I hope you all have a Merry Christmas and Happy New Year, and I look forward to sharing my thoughts with you throughout 2015.
---
You also might like…
If you liked this article then check out our posts about similar topics
Ready to make the management of your fleet more efficient?
Request a call back
---